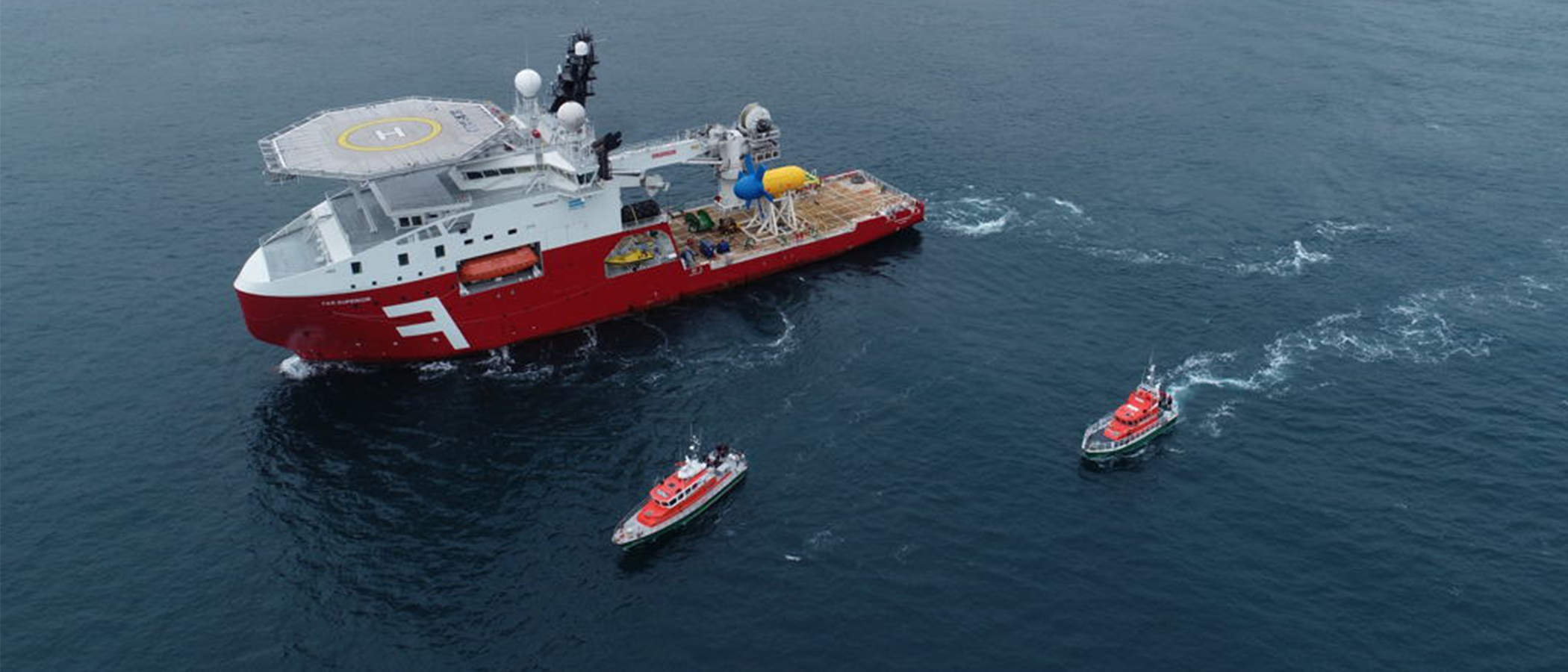 Sabella installs tidal turbine coupled with battery storage kit
October 18, 2018
Sabella has completed the reinstallation of its D10 tidal turbine in Fromveur Passage, near Ushant island, where the onshore battery storage system has also been set up to increase the grid stability.
The immersion of the optimized Sabella's D10 tidal power turbine was completed on October 16, 2018, after which the 1MW-rated device started generating electricity to the island's grid.
The installation was carried out by the British company INYANGA-Tech, with the Norwegian vessel Far Superior of the Solstad Farstad fleet.
Sabella's team will now focus on the reliability of D10 power production, and the validation of the machine's performance curves. In parallel, numerous environmental studies on the marine environment will also be carried out.
The improvements made to the D10 turbine, which was deployed at the same location during 2015-2016, include overhauling the entire power conversion chain, which has been doubled to increase the robustness and reliability of the machine, and reduce the frequency of maintenance to every 8 to 10 years, according to Sabella.
These conversion elements, which are indispensable, make it possible to provide a clean electrical signal that complies with the requirements of the network, Sabella said.
In addition, a battery storage capacity has been deployed onshore to smooth wave-induced fluctuations in production that can disrupt current.
The new D10 testing campaign, expected to last for three years, marks a step forward towards creating a sustainable energy model for isolated communities in off-grid locations with tidal energy resources.
The deployment of D10 has been conducted as part of the ICE project, led by Brittany Innovation Development Agency (BDI), Departmental Energy and Equipment Syndicate of Finistère (SDEF), in collaboration with EDF SEI and ENEDIS.
This article was taken from: https://marineenergy.biz/2018/10/17/sabella-installs-tidal-turbine-coupled-battery-storage-kit/
---