Members of the Board and Officers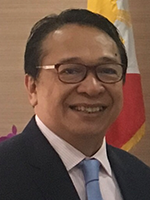 Antonio A. Ver
President & CEO
He holds a Bachelor of Arts and a Bachelor of Laws, both from the University of the Philippines, and completed a graduate program in financial engineering and alternative strategies for infrastructure development. He was Program Director for BOT Projects in the Department of Transportation and Communications from 1989 to 1995. He was Independent Director, from June 17, 2009 to June 15, 2015, of the Philippine Electricity Market Corporation that manages the Wholesale Electricity Spot Market www.wesm.ph. He is Founder and first elected President of Asia Pacific Basin for Energy Strategies www.asiapacificbasin.com, an Energy and Economic Think-Tank, and an Organization in Special Consultative Status in the United Nations Economic and Social Council (ECOSOC) www.un.org/en/ecosoc.
---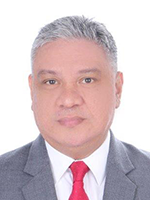 Stephen V. Jaromay
Director
He obtained a Bachelor of Arts, Cum Laude, and a Bachelor of Laws, both from the University of the Philippines. He was an Outstanding Debater, and is a member of the Phi Kappa Phi Honor Society. He has extensive litigation practice, advocated and handled numerous cases of national significance that reached the Supreme Court, and is competent in Corporate, Tax, IT, Immigration, Intellectual Property, Environment, Natural Resources, Mining, and Energy laws. He is Senior Partner of Jaromay Laurente Pamaos www.jlp-law.com.
---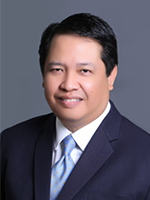 Voltaire L. Alcantara
Director
Volt Alcantara has more than 15 years of experience in the coal supply business, including engagements with foreign coal trading entities as In-Country representative for the Philippines.
He represented Hong Kong-based Baretech Ltd., exclusive distributor of the biggest Chinese producer/exporter (Shenhua Coal) for the Philippines, which became a top coal supplier to National Power Corporation. Currently, Volt is representative of Singapore-based Galaxy Energy and Resources Co. Pte. Ltd. and Galaxias Minerals Pte. Ltd., which are coal trading companies under the Ginga Group in Singapore. He has successfully helped grow the business of Galaxy and Galaxias in the highly competitive coal market in the Philippines since 2014, with an annual volume reaching 500,000 metric tons.
He graduated from Philippine Science High School and the University of the Philippines, Diliman.
---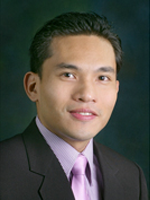 Christian Gold M. Calibo
Chief Financial Officer
A Lawyer and CPA with significant experience in Energy Law, Corporate, and Commercial Law. He graduated from the University of the Philippines in 2006, and was admitted to the Philippine Bar in 2007. Prior to taking his law studies, he worked as an external auditor with Sycip Gorres Velayo & Company (now a member firm of Ernst and Young). Atty. Calibo brings to the team his wealth of experience in acquisitions, and privatization transactions involving major players in the Philippines electricity industry.
---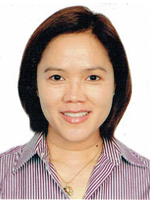 Charis Marie J. Juan
Corporate Secretary and Executive Vice President
Atty. Charis "Ayette" Juan is a Lawyer. She earned her Bachelor of Arts in Communication, and Bachelor of Laws from the University of the Philippines. She taught Law in a major Law school in Mindanao, worked in the Supreme Court and in the Regional Trial Court, and the Government Service Insurance System. She also worked as Consultant for the local government of Cagayan de Oro City. Her expertise in Compliance and Corporate Affairs are keys in H&WB's fulfillment of its plans and targets.
---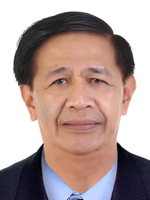 Maximo P. Domingo
Vice President for Finance
Max is a Certified Public Accountant with more than 40 years of practice in the Philippines, and abroad. He obtained a Bachelor of Science in Commerce, Major in Accounting. He is seasoned, and truly an expert in accounting and controllership assuring the Company's precision in its Finance Department which he leads as Vice President. He makes working capital work.
---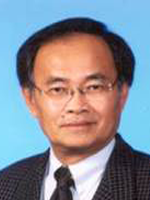 Ooi, Chwee-Kim, PBM
Senior Advisor
An icon in the Region's ports and terminals industry, Mr. Ooi ('Wee') was Managing Director of GATX Asia Terminals Corp. and Executive Chairman of their investments in Singapore, China, Malaysia, and Japan for 25 years. He served in industry associations in Asia and Chaired Singapore Chemical Industry Council until 2005. He is a Chartered Accountant (Australia) and CPA (Singapore). He was bestowed the Pingat Bakti Masyarakat in 1995, the public service medal for social and community service, by the President of Singapore.  He is founding Director of Asia Ports & Terminals Consultancy Pte Ltd www.asiaports.com.
---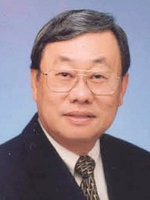 Law Peng Keat
Senior Advisor
He is a Chartered Logistician, accredited Director and a trained port professional with over 30 years of hands-on experience in the management and operations of multi-purpose port and liquid bulk terminals. He is recipient of Public Administration Medal from the President of the Republic of Singapore, Wee Kim Wee. He was in the Jurong Marine Base, the prime offshore supply logistics base supporting the oil and gas drilling industry in the region, where he managed operations and developed infrastructure from 1972 to 1979; and, in Jurong Port, the only multi-purpose port serving Singapore's industrial requirements for the last 45 years, where he managed the port in various capacities from 1980 to 1989, with roles in direct management of operations, strategic planning, and port planning and financial management. He was in GATX as alternate President up to 2001, in Jurong Port as Senior Consultant until February 2012, and now with H&WB Asia Pacific Pte Ltd.
---