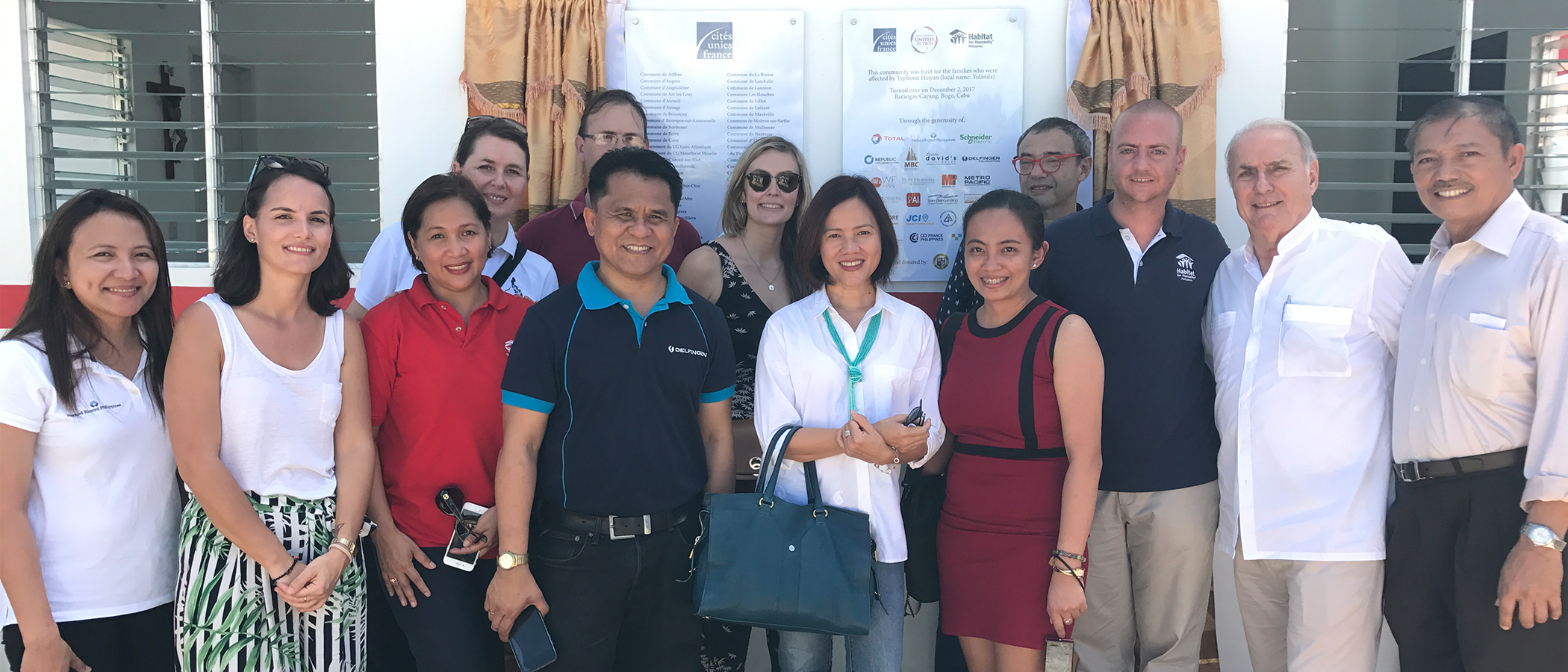 Inauguration of FPUA 3rd rehabilitation site on December 2, 2017, Bogo, Cebu
October 30, 2017
Last 2016, France-Philippines United Action Foundation launched the construction of the third rehabilitation site for victims of typhoon Haiyan.
This project has for objective to provide permanent and resilient homes for 46 underprivileged families affected by the disaster on November 2013. Their wish to be relocated finally happened after almost 4 years of waiting.
The newly built village is located at Barangay Cayang, Bogo City, Cebu. Forty-six units have been constructed using the Hypar design which allow the houses to withstand up to intensity 8 'earthquake' and high velocity 275-300kph winds .
Under FP-UA's initiative "Adopt a Family" Program, several donors participated to provide families a village with the basic necessities such as electricity and water, a drainage system.
December 2 will celebrate an additional milestone for the Foundation as we will be officially giving the key of the village to the LGU of Bogo and the new home partners.
San Bernardino Ocean Power Corporation is sponsoring one family to move-in a disaster resilient house in FPUA third rehabilitation site in Bogo, Cebu.
---