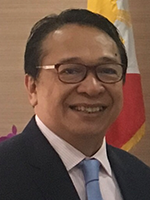 Antonio A. Ver
President & CEO
He holds a Bachelor of Arts and a Bachelor of Laws, both from the University of the Philippines, and completed a graduate program in financial engineering and alternative strategies for infrastructure development. He was Program Director for BOT Projects in the Department of Transportation and Communications from 1989 to 1995. He was Independent Director, from June 17, 2009 to June 15, 2015, of the Philippine Electricity Market Corporation that manages the Wholesale Electricity Spot Market www.wesm.ph. He is Founder and first elected President of Asia Pacific Basin for Energy Strategies www.asiapacificbasin.com, an Energy and Economic Think-Tank, and an Organization in Special Consultative Status in the United Nations Economic and Social Council (ECOSOC) www.un.org/en/ecosoc.
---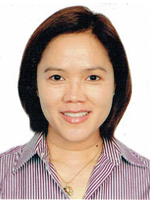 Charis Marie J. Juan
Executive Vice President
Atty. Charis "Ayette" Juan is a Lawyer. She earned her Bachelor of Arts in Communication, and Bachelor of Laws from the University of the Philippines. She taught Law in a major Law school in Mindanao, worked in the Supreme Court and in the Regional Trial Court, and the Government Service Insurance System. She also worked as Consultant for the local government of Cagayan de Oro City. Her expertise in Compliance and Corporate Affairs are keys in H&WB's fulfillment of its plans and targets.
---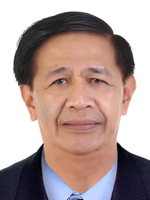 Maximo P. Domingo
Vice President for Finance
Max is a Certified Public Accountant with more than 40 years of practice in the Philippines, and abroad. He obtained a Bachelor of Science in Commerce, Major in Accounting. He is seasoned, and truly an expert in accounting and controllership assuring the Company's precision in its Finance Department which he leads as Vice President. He makes working capital work.
---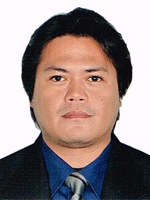 Kit D. Buenaventura
General Manager for Renewable Energy Projects
Kit finished his Bachelor of Secondary Education, Major in Math, Minor in Physics in the University of the Philippines (Diliman). He completed training abroad in Engineering-Procurement-Construction Contracts for RE projects. He is well-trained in Tidal energy technologies, and Solar PV, and can ably bring H&WB's Marine renewables, and Solar power projects to realization. He completed his MBA in the Ateneo Graduate School of Business in Rockwell, Makati City.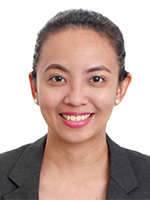 Ma. Jelyn M. Antonio
Manager for Business Development
Jelyn earned her Bachelor of Arts in Public Administration from the University of the Philippines (Diliman).  She started as a Technical Assistant, and has evolved to Manager for Business Development because of her industry, and capacity to learn and implement new ideas and strategies. She plays a vital role in synchronizing business development aspects with project formulation, and pre-development activities. She musters, and connects the different parts of a project into the Company's business plan.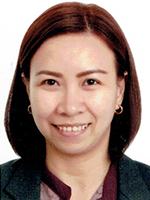 Shiela V. Albano
Manager for Project Development
Shiela obtained her Bachelor of Science in Human Ecology and Masters of Science in Environmental Science from the University of the Philippines (Los Baños). She leads project development, where environment aspects and Climate Change issues are evaluated and analyzed in determining viability of power plant projects, conventional or RE. H&WB cannot make a mistake in environmental sustainability of its projects.
---